Banting Sucks! Now Available on Kindle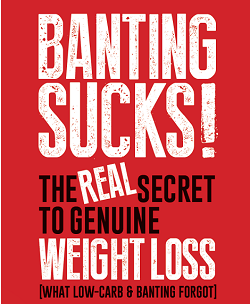 The new Banting Sucks! book is now available on Kindle.
Ease of access in digital form is sure to please the growing numbers of interested readers who have been waiting to read the new book. The high demand for print copies has led to delays as readers wait for the delivery of new books from an extended print-run.
You can preview the book on Amazon! Click here
Print copies can be ordered for courier delivery here.